Day in, day out, we are inundated with messaging designed to keep us apart. Spotlights are shined on our perceived differences: political affiliation, class, race, gender, or religion. [Read more…] about The Death of a Nation
With vaccine passports a certainty shortly, this past week I found myself at a local pharmacy getting my first dose of Pfizer.
I withheld this occurrence as long as I could, and though disappointed for caving, my sphere of thinking was as follows: end it cheaply before military boots on the ground bring you to the same place months from now. [Read more…] about [Mandatory] Vaccine Passports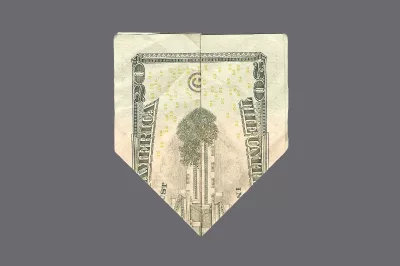 Twenty years. Two decades. September 11th, 2001, forever etched in our minds as 9/11. The events on that day are the Pearl Harbor of my generation, and the more time passes, the more obvious it becomes that the parties behind the atrocious attacks were not as depicted by mainstream media. [Read more…] about Our Very Own Reishtag
The division of our nation continues, this time the issue being that of Vaccination. It's a hot button issue, and the more they bombard this topic on various airwaves, the more likely it seems this has been the true motive behind the coronavirus pandemic all along. [Read more…] about Division Yields Control
Something is brewing. Mass media and big tech leave breadcrumbs through the stories they push over the airwaves. Our job; sift through the disinformation to gauge what diabolic scheme is headed down the pipeline next. [Read more…] about Breadcrumbs
For the third time this year, the city I call home has issued a lockdown order. This morning, to bring home the point, my tether, AKA cell phone, received an Emergency Stay At Home Order. An order; not mandated by law but bestowed upon me by the ever-reaching tentacles of fear-mongering Canadian Government officials. [Read more…] about Seeds of Change
I haven't always been a gun advocate. If you were to call me anti-gun for much of the first half of my life, you would not get any objections from my end. It was not until halfway through my university stint that my attitudes towards firearms changed. [Read more…] about Research + Development
It was a good run. But, now, the show must go on. Donald J. Trump's days in the White House are just about up, with Joe Biden set to take up residency later this week. The question to ask; was Trump any different than some of our past leaders? Or was he just another puppet concocted by the Elite? [Read more…] about Puppeteers
If you don't think these are Orwellian times, think again. Earlier this week, a friend FaceTimed me with disheartening news. His wife's family was visiting for an early holiday get together, four individuals outside of his nuclear family to be exact. An hour into the festivities and there was a knock at his front door. "Who is it?" [Read more…] about Oh, [Big] Brother!
The United Kingdom has started vaccinating citizens. We ourselves are said to be weeks away, so the time to be a dutiful, law-abiding member of society has finally arrived.
What if you are of sound mind and feel it is in your best interest to decline the vaccine when the State comes knocking? Are we not a nation whose central tenet is freedom? Should it not be our own decision assuming we are capable of deciding what is best for us? [Read more…] about Vaccine? Pass
I had a police officer buddy lament recently that there had been some public push back on a shooting where a man had been wounded in a gunfire exchange during a robbery. He'd been hit in the chest (and will survive), but the talk was centered around the old 'why couldn't you just shoot him in the leg' question. Not the first time that this one has come up and it probably won't be the last.
So now what?
I wish I knew. But, one thing is becoming increasingly clear; dissent is on the menu, and I don't foresee it being out of order for quite some time.
Something is rotten in Denmark when it comes to how things went down starting on Tuesday, November 3rd. If it walks like a duck, talks like a duck, then what is it? [Read more…] about Patriot Games
My family emigrated to the West in hopes of starting a new life. A life where freedom was not only present but written into the Constitution by the country's forefathers. This isn't an isolated or unique experience. Millions of immigrants flee their homelands in search of the American Dream. But, it's in these trying times when we must remember how truly fortunate we are to be sovereign citizens of the United States of America. [Read more…] about Don't Be A Goat. Vote.
For almost as long as people have been shooting, there has been a desire for opportunities to showcase individual talents and to engage in competitive events. From archers in ancient civilizations to the earliest matchlock and flintlock shooting competitions in Europe and early America, expert marksmanship has been a much-lauded skill over time. [Read more…] about For the Sport of It
2020 has been interesting, to say the least. First, a global pandemic that was initially said to wipe out 1-2 million Americans. And then, racial turmoil with demands to disband police departments reverberating throughout the union. Let's first cast the lens on the novel Coronavirus, so that we may better connect the dots as to what might be transpiring before our eyes. [Read more…] about Chess, Not Checkers
Face facts – life, as we know it, has changed and will never be the same. Within four months, day-to-day reality has shifted for the entire globe. Numbers flash on tv screens; deaths, infections, stock market indicators, and suddenly, things aren't so different than the initial years following the September 11th attacks. Remember? The colored terrorism threat indicators plastered at the bottom of countless media outlets; red, orange, yellow, and so on. The current perceived threat may be different, in this case, a virus and not anti-West extremists, however, the same product is being sold by those in power – Fear, and a lot of it.
Anti-gun groups and organizations across America have been trying to tell us for years now that the use of guns for self-defense by private citizens is extremely rare. Groups such as the Violence Policy Center say that "…research has found a gun is far more likely to be used in a homicide or suicide than in a justifiable homicide. More guns are stolen each year than are used in self-defense."
But is this true? Let's take a look at the facts.
Imagine this scenario for a moment – you're the son of a billionaire known for his philanthropy. One night, your parents take you to the Opera located in a seedy part of town. After the show, your old man elects to take a short-cut through a desolate alley. His decision proves fatal. Not a minute through, the three of you are confronted by a gunman in his twenties who demands valuables. Your father does his best to comply, but as the gunman reaches for pearls hanging around your mother's neck, dad's protective gene kicks in and he lunges at the man. What happens next is tragic; the gunman reacts, pulls the trigger twice, and like that, you're the wealthiest orphan north of the Mississippi.