If you want a portal into the person I am, one immutable finding is my love for family. A tremendous amount of my identity comes from the lifelong interpersonal relationships I possess. 
I do not believe this makes me unique or singular; I would like to tell of a recent occurrence that has me fuming. [Read more…] about The Law is Your Superpower
I pull up in my red sedan. From the outside, things look like they always have.
It's a beautiful autumn day in Southern Ontario, about the same as most places you'd find in the Midwest.
But, as soon as I limp through the double doors of one of the busier Starbucks in Toronto, Canada, I find I'm in the Mecca of Clownword. [Read more…] about Vaxxports Are Reality Checks
Double-vaxxed as of the weekend and damn near had a panic attack the first night. Compounding my dread and anxiety was an escapable feeling of apathy for my life and the world at large. -Unknown American [Read more…] about Booster Juice Anyone?
Day in, day out, we are inundated with messaging designed to keep us apart. Spotlights are shined on our perceived differences: political affiliation, class, race, gender, or religion. [Read more…] about The Death of a Nation
A wise man (Isaac Newton) once said that for every action, there is an equal and opposite reaction. If you've felt the kick of a powerful firearm, you'll immediately know how this equation works. [Read more…] about Minimizing Recoil
With vaccine passports a certainty shortly, this past week I found myself at a local pharmacy getting my first dose of Pfizer.
I withheld this occurrence as long as I could, and though disappointed for caving, my sphere of thinking was as follows: end it cheaply before military boots on the ground bring you to the same place months from now. [Read more…] about [Mandatory] Vaccine Passports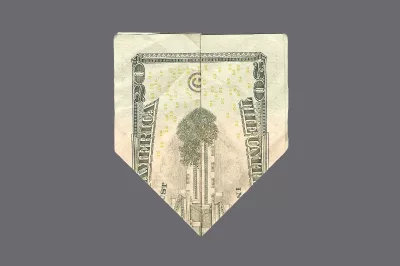 Twenty years. Two decades. September 11th, 2001, forever etched in our minds as 9/11. The events on that day are the Pearl Harbor of my generation, and the more time passes, the more obvious it becomes that the parties behind the atrocious attacks were not as depicted by mainstream media. [Read more…] about Our Very Own Reishtag
The division of our nation continues, this time the issue being that of Vaccination. It's a hot button issue, and the more they bombard this topic on various airwaves, the more likely it seems this has been the true motive behind the coronavirus pandemic all along. [Read more…] about Division Yields Control
Something is brewing. Mass media and big tech leave breadcrumbs through the stories they push over the airwaves. Our job; sift through the disinformation to gauge what diabolic scheme is headed down the pipeline next. [Read more…] about Breadcrumbs
Ever hear an old-timer talk about how you're not a 'real' shooter unless you can hit a target without your newfangled optics? I have, and while there may be a hint of truth there, the sentiment isn't entirely accurate. [Read more…] about The Myth of Iron Sights
We've reached the halfway point of 2021. After an unprecedented battle with an alleged pandemic, life is trending back to normal. The economy is surging, live concerts and sporting events have resumed, and the fourth felt like the 4th this summer. [Read more…] about Record Breaking Lap
Ever fire a used gun and notice that the action and the trigger feel super smooth with every shot? That's almost always because it's been well worn-in through continued use. [Read more…] about Breaking-In Your New Gun
Making the call to defend yourself or your home with a firearm in the face of an attack or deadly threat may seem like a pretty straight-forward decision. A no-brainer, right? The problem is that there are a lot of factors involved that may make it more complicated than you might think. [Read more…] about Brandishing & Self Defense
The United States of America has been anything but united for the past fifteen years. But, there have been pockets of change amidst this pandemic that fill this narrator with hope. [Read more…] about The Beacon Nation
There was an incident in our area recently where someone at a range narrowly missed hitting their instructor with an accidental shot from their handgun. That's how it was reported. The shot was unintentional for sure, but accidental maybe not so much. [Read more…] about An Accident By Any Other Name