Day in, day out, we are inundated with messaging designed to keep us apart. Spotlights are shined on our perceived differences: political affiliation, class, race, gender, or religion. [Read more…] about The Death of a Nation
With vaccine passports a certainty shortly, this past week I found myself at a local pharmacy getting my first dose of Pfizer.
I withheld this occurrence as long as I could, and though disappointed for caving, my sphere of thinking was as follows: end it cheaply before military boots on the ground bring you to the same place months from now. [Read more…] about [Mandatory] Vaccine Passports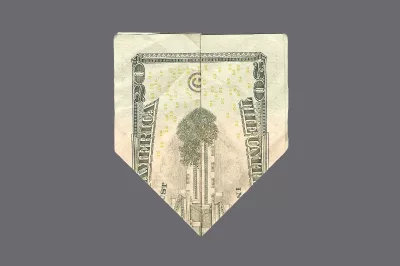 Twenty years. Two decades. September 11th, 2001, forever etched in our minds as 9/11. The events on that day are the Pearl Harbor of my generation, and the more time passes, the more obvious it becomes that the parties behind the atrocious attacks were not as depicted by mainstream media. [Read more…] about Our Very Own Reishtag
The division of our nation continues, this time the issue being that of Vaccination. It's a hot button issue, and the more they bombard this topic on various airwaves, the more likely it seems this has been the true motive behind the coronavirus pandemic all along. [Read more…] about Division Yields Control
Something is brewing. Mass media and big tech leave breadcrumbs through the stories they push over the airwaves. Our job; sift through the disinformation to gauge what diabolic scheme is headed down the pipeline next. [Read more…] about Breadcrumbs
We've reached the halfway point of 2021. After an unprecedented battle with an alleged pandemic, life is trending back to normal. The economy is surging, live concerts and sporting events have resumed, and the fourth felt like the 4th this summer. [Read more…] about Record Breaking Lap
Making the call to defend yourself or your home with a firearm in the face of an attack or deadly threat may seem like a pretty straight-forward decision. A no-brainer, right? The problem is that there are a lot of factors involved that may make it more complicated than you might think. [Read more…] about Brandishing & Self Defense
The United States of America has been anything but united for the past fifteen years. But, there have been pockets of change amidst this pandemic that fill this narrator with hope. [Read more…] about The Beacon Nation
There was an incident in our area recently where someone at a range narrowly missed hitting their instructor with an accidental shot from their handgun. That's how it was reported. The shot was unintentional for sure, but accidental maybe not so much. [Read more…] about An Accident By Any Other Name
In December of 2019, the first stories broke about a new strain of virus ravaging mainland China. Videos of individuals falling flat on their faces leaked, dead as disco. Such imagery was only the beginning of the barrage of fear pumped into our veins. [Read more…] about Fear Always Leads to Compliance
For the third time this year, the city I call home has issued a lockdown order. This morning, to bring home the point, my tether, AKA cell phone, received an Emergency Stay At Home Order. An order; not mandated by law but bestowed upon me by the ever-reaching tentacles of fear-mongering Canadian Government officials. [Read more…] about Seeds of Change
I haven't always been a gun advocate. If you were to call me anti-gun for much of the first half of my life, you would not get any objections from my end. It was not until halfway through my university stint that my attitudes towards firearms changed. [Read more…] about Research + Development
Control. Say the word aloud a few times, and think of the feelings that surface. Now do the same for the word power. Logically, for one to yield power, one must have control. And right now, in America, these two words go together like milk and cereal. [Read more…] about Control Shift Del
It was a good run. But, now, the show must go on. Donald J. Trump's days in the White House are just about up, with Joe Biden set to take up residency later this week. The question to ask; was Trump any different than some of our past leaders? Or was he just another puppet concocted by the Elite? [Read more…] about Puppeteers
If you don't think these are Orwellian times, think again. Earlier this week, a friend FaceTimed me with disheartening news. His wife's family was visiting for an early holiday get together, four individuals outside of his nuclear family to be exact. An hour into the festivities and there was a knock at his front door. "Who is it?" [Read more…] about Oh, [Big] Brother!
Hitting the gun range for the first time can be exciting, but you'll want to make sure that you're at least somewhat familiar with how everything works before you get there. You don't want to be unsafe in any way, or at the very least you don't want to be that doofus newbie that everyone rolls their eyes at. There are also some basic rules that apply to even the most seasoned of shooters. [Read more…] about Range Rules
The United Kingdom has started vaccinating citizens. We ourselves are said to be weeks away, so the time to be a dutiful, law-abiding member of society has finally arrived.
What if you are of sound mind and feel it is in your best interest to decline the vaccine when the State comes knocking? Are we not a nation whose central tenet is freedom? Should it not be our own decision assuming we are capable of deciding what is best for us? [Read more…] about Vaccine? Pass
So now what?
I wish I knew. But, one thing is becoming increasingly clear; dissent is on the menu, and I don't foresee it being out of order for quite some time.
Something is rotten in Denmark when it comes to how things went down starting on Tuesday, November 3rd. If it walks like a duck, talks like a duck, then what is it? [Read more…] about Patriot Games
And here we are. In less than twenty-four hours, the polls will open, and millions of Americans will have their say as to who the next President of the United States will be.
The past week or so, I have been delving into media coverage of this showdown, flipping between CNN's coverage and Fox News. It is daunting at times, as the spin doctors and powers that be continue to weave agendas through the countless talking heads they hire to orate desired scripts. Narratives are pushed from both camps, and finding anything of substance is often a crapshoot. [Read more…] about Arm Yourselves. Things Are About To Get Wild.